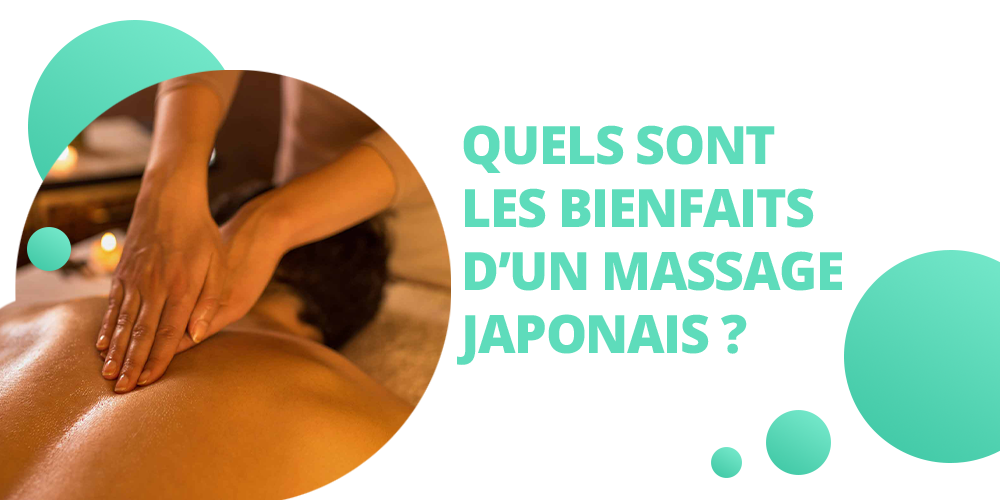 What are the benefits of a Japanese massage?
Japanese massage is, as its name suggests, a massage technique from Japan. 🇯🇵Japan is a country that has put soft and energandic medicine at the heart of its health practices for millennia. Massage is a very popular way to treat ailments in Japan, whether muscle pain, joint pain, or disease.

Today, there are two major Japanese massage techniques: massage shiatsu and massage kobido. don't lick is also a name that comes up when we talk about Japanese massage. This technique is actually of Chinese origin, but Japan has largely contributed to its development by practitioners, and we find anma (or amma) techniques in the Japanese method of shiatsu. 
So what are the differences between these three Japanese massage techniques? What are their benefits? And how do you get it at home with a massage cushion? Keep reading to find the answers. 
The different types of Japanese massage
Among the three types of Japanese massages that we are going to present to you, two practices are therapeutic, and one is aesthetic. 💆‍♀
Shiatsu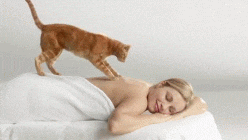 Le shiatsu is a massage performed with the finger pressure. He has one therapeutic function, and in particular uses the energy of the body to heal aches and pains.
The origins of shiatsu date back to millennia BC, in ancient China. This massage technique was then practiced almost everywhere in the Far East, but it was in Japan, in the 20th century, that shiatsu took the recent form that we know. 
Shiatsu massage is performed with moderate or strong finger pressure: the thumbs, the palm of the hand, the fist or even the elbows and knees can be used in some cases to exert this pressure. It does not involve the use of any external instrument. The pressure of the shiatsu massage is done on the same energy points used in Chinese acupuncture. This is intended to promote the flow of energy and free the body of toxins or pain.  
Kobido
massage kobido is a technique of aesthetic massage, which only focuses on the face. The goal is to work the meridians of the face to obtain an activation of the blood micro-circulation and a rejuvenation of the skin.
Mention
don't lick is a therapeutic massage of Chinese origin, who settled in Japanese territory during the Edo period (1602-1868). This practice also favors the pressure of the fingers to massage, and it was also reserved for the blind for many years, due to their talent for palpation.
Unlike shiatsu massage, which is done lying on your stomach or on your back on a massage table, anma is done sitting down. Mention is also a therapeutic Japanese massage, since it uses energy meridians to heal the patient. 
What are the benefits of Japanese massage?
Now that you know the difference between these three types of Japanese massage, discover the benefits of each.
The benefits of shiatsu 
Shiatsu massage is mainly known for relieve back pain or neck that many people can suffer from. However, shiatsu is a Japanese massage that has an overall impact on the patient's health:
Energy boost
Treatment of intestinal problems
Joint pain relief
Relief from migraines and headaches
Reduction of muscle fatigue
Stress reduction
In addition to being a therapeutic Japanese massage, shiatsu helps the patient to relax deeply, and to spend a moment of intense well-being. 🙏
The benefits of anma
Like shiatsu, the benefits of anma massage are numerous:
Relaxation intense
Reduction of chronic fatigue states
More restful sleep
Concentration aid
Relief of muscle and joint pain
Reduction of headaches
The benefits of kobido
The benefits of kobido massage are above all aesthandic. Practiced only on the face, the kobido will thus promote a bandter elasticity skin, more skin firm and rejuvenated, a brighter complexion, and decrease in puffiness and you laugh.
How to practice shiatsu massage at home?
Today, it is possible to benefit from the benefits of shiatsu and anma from home.
With the cushion massage shiatsu Magnand-Zen from Magnand-Innov, you can practice traditional shiatsu at home. Thanks to 12 massage balls, the massage cushion recreates the pressure of the fingers with rotating movements on your body.
If the shiatsu massage cushion is specially designed to relieve your pains dorsal et cervical, you can also use it for other parts of your body. Its ergonomic shape helps you position it comfortably where you want it, and its large massage surface allows you to be massaged effectively. 
Are you a couple and would like to enjoy a relaxing Japanese massage for two? You can easily watch tutorials online to know the energy points to press on your back and neck.
To benefit from all the benefits of Japanese shiatsu massage, it is best to remove your T-shirt or shirt so that the massage is performed directly on the skin. You can use a body oil to help the massage penandrate and massage more easily.

Then sit down on a chair or make yourself comfortable on your bed, and enjoy a unique moment of massage for two! Don't forgand to take turns doing the Japanese massage for everyone to enjoy! 🥰
Leave a comment
Comments will be approved before showing up.